Today, one of the leading payroll and HR solutions providers, ADP, experienced a significant service disruption, leaving thousands of users in a lurch. With over 5,000 outage reports in just the last 7 hours, the magnitude of the issue is evident.
The outage reports provide a clear picture of the areas most affected:
51% Website Issues: More than half of the reports were related to the website's inaccessibility. Users trying to access the ADP website were met with errors, slow loading times, or complete unavailability.
28% Login Issues: A significant number of users faced challenges logging into their accounts. This is particularly concerning for businesses that rely on ADP for payroll processing, as they couldn't access their dashboards or employee data.
20% Server Connection Issues: A fifth of the reports indicated problems connecting to ADP's servers. This suggests a potential backend issue that might be causing the widespread disruption.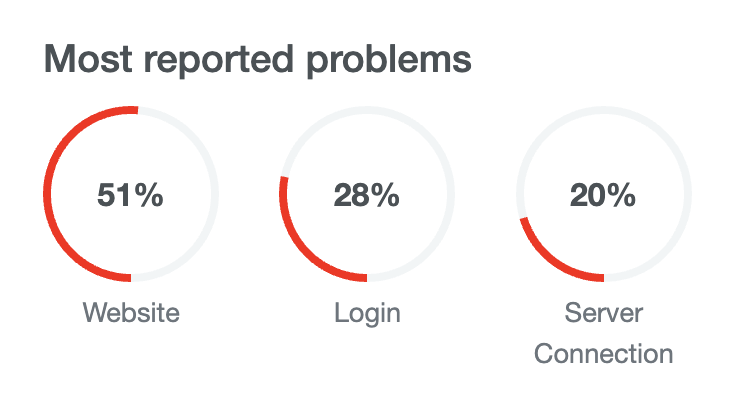 Ripple Effects and Concerns
The timing of the outage couldn't be worse for many businesses. With payroll processing days around the corner, there's growing anxiety among users about the potential implications. The primary concern is the ability to pay employees on time. Delays in salary payments can have cascading effects, from employee dissatisfaction to potential financial hardships for those living paycheck to paycheck.
n response to the outage, ADP is reportedly adjusting the payroll cutoff window to potentially accommodate the issue. This move is seen as a proactive step to ensure that businesses can still process their payrolls despite the disruption.
In today's digital age, service disruptions, especially for essential services like payroll processing, can have far-reaching consequences. It underscores the importance of robust IT infrastructure and contingency plans. For now, ADP users can only hope for a quick resolution and timely communication from the company.
A Message from Gretrix – Your Technology Navigation Partners
At Gretrix, we understand the challenges that come with navigating the technological world. Whether you're a large corporation or a small business, unexpected tech disruptions can throw a wrench in your operations. But remember, as technology partners, we help find solutions to your tech problems; we are always here to help! If you're facing any technological challenges or need guidance, don't hesitate to reach out to us.